Pioneer new customer experiences (CX) with carbon footprint tools
Red Badger has announced a partnership with carbon footprint experts, Cogo, to empower hundreds of millions of individuals and businesses worldwide, to measure, understand and reduce their impact on the climate. Enable revolutionary new CX journeys across your platforms.
"Sustainability is a key strategic objective for every business and with our combined expertise, we can help companies accelerate innovation, truly engage their customers and inspire behavioural change, drive value and help them achieve greater impact. We are really excited by this unique partnership and the value this can bring"
Accelerating digital transformation
How banks align customers' sustainability needs with innovative new propositions
People are increasingly concerned about the climate crisis. Research shows that 80% are willing to change their lifestyles to combat the effects of global warming. However, the number of people taking climate action is much lower.

Cogo's credible, robust reporting and actions service powers new customer journeys within banking apps that immediately help customers reduce their carbon footprint while driving engagement, new propositions and loyalty across all platforms.
Read Cogo's report to discover a number of concrete actions banks can take to create real value for themselves, their customers and society as a whole.
Why we love Cogo
At Red Badger, we're excited to partner with Cogo, the technology partners we champion for all things related to customer and business carbon management.
With their expertise, they're helping the world's leading banks and utility suppliers transition customers to a greener economy, one transaction at a time. Their blend of precise carbon data and behavioural nudges is nothing short of genius. It's not just about measuring carbon footprints, it's about inspiring change.

By embedding their service, new customer journeys, pathways and propositions become available. Embedded finance and open banking are changing the landscape of digital offerings and we believe embedded carbon tracking can have as much or even greater impact.

Red Badger and Cogo are a perfect fit. Together, we're on a mission to help customers make the choices that help themselves and help the environment.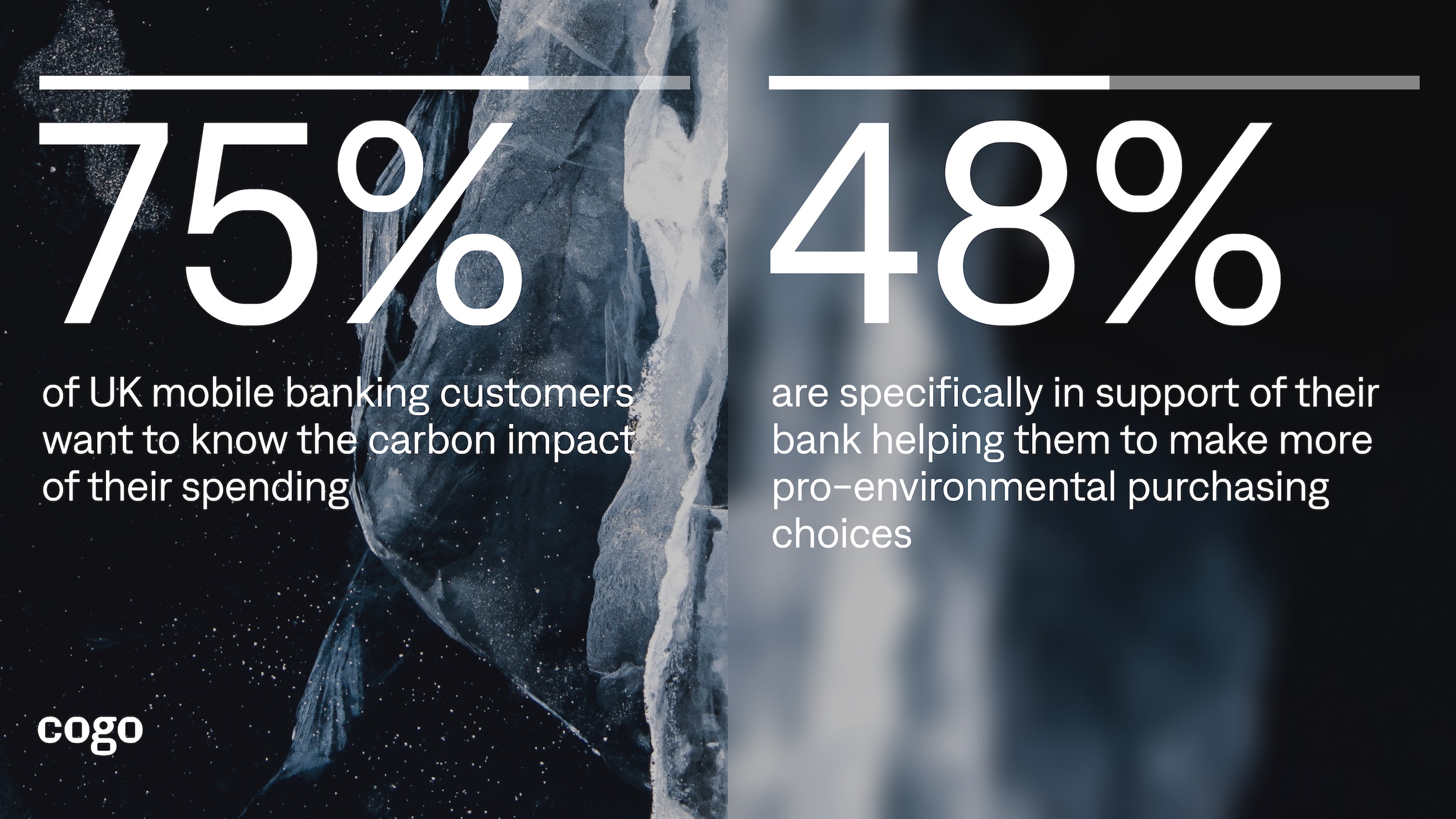 'The most critical metric is how long it takes for an innovative idea to reach a customer. If it takes months, how can you compete with an organisation that delivers in days?'
Adrian Cockcroft
VP of Cloud Architecture Strategy at Amazon Web Services
Every business is, in essence, a digital product company. To stay ahead, businesses must be agile, continually innovating to meet user needs and business objectives. The key to ...