Strategy, research and advisory from global innovators.
Red Badger has a long collaboration with SYMMETRY, the academic research and leadership advisory firm of Dr Chris Brauer and Dr Jennifer Barth.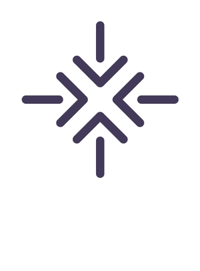 Dr Chris and Dr Jenn are experts in their fields. Their academic rigour and actionable insights inform leaders of global companies, nation states and international programmes. Their expertise spans decades in AI, global energy transition and human development. We have forged a deep partnership over years working together on innovations that drive real impact. Our partnership brings Symmetry's wide lens and global perspective for leaders to focus on the right things and Red Badger's practitioner teams to deliver on the mission.
Responsible AI | Energy Transition | Human Development
Academic rigour and strategic leadership advice for global companies
SYMMETRY is the research and advisory consultancy of Dr Chris and Dr Jenn. Dr Chris Brauer is a renowned public intellectual and strategic advisor, influencing global change through his extensive research in emerging technologies, Artificial Intelligence, Sustainability, and human behaviour. As an Industrial Strategy Officer for the World Economic Forum, and with over 15 years experience in the field of AI he ensures his insight has a tangible impact. Dr. Chris' current research is centred on sustainable growth, workforce skills, and AI's human impact, leading innovative studies with tech giants like Microsoft and IBM Watson. An established speaker and columnist for CNN, Huffington Post, and CityAM he holds the post of Professor of Innovation at Goldsmiths, University College London.

Dr Jenn is an experienced social scientist, cultural analyst and ethnographer. She holds a DPhil from Oxford University and specialises in the design and delivery of academically rigorous research and analysis at the intersection of emerging technologies and socioeconomic change. Her cutting edge interviewing, research and dynamic analysis toolkits are applied in complex enterprise environments to illuminate change and the potential for development. She brings her research to life through stories and engagement that align stakeholders and galvanise programmes for impact. She is a diagnostic and assessment specialist for human knowledge, skills and capabilities, with a keen understanding of workforces and societies.
Academic rigour and strategic leadership advice for global companies

SYMMETRY provide the research and strategic advisory insights that the boards of large companies rely on. Whether considering the impact of Artificial Intelligence and how it is deployed responsibly; horizon scanning for Net Zero and energy transition impacts; or grappling with productivity conundrums across knowledge workforces in the tens or hundreds of thousands of people.
As wide-perspective thinkers, grounded in the real world of enterprise innovation, Symmetry brings a pragmatism and speed to the imperative for change. At Red Badger, our practitioner teams combine deep product and user design capability with advanced engineering experience. When we work together, Symmetry are able to align and galvanise leadership, and provide governance to the mission. Red Badger teams bring a lean and agile approach to pioneer new ways of working, new solutions and new outcomes.
This combination provides powerful efficiencies that drive bottom up and top down change at pace. The approach minimises the risks of poor decisions and poor execution, while maximising the outcomes of missions to improve customer or employee experiences, workflows and engagement.
We give businesses the deep research required to focus on the right things. Galvanising leadership ambition to meet the challenges and opportunities of the modern world.
Dr Chris Brauer
Professor of Innovation and WEF Strategic Advisor
Sustainability in technology is gaining importance, and our recent community event held at Red Badger HQ aimed to shed light on how tech infrastructure can evolve to be more ...
In the fintech sector, true innovation often means breaking away from established norms. This is precisely what the partnership between Red Badger and Super Payments represents. ...
In the heart of the UK's financial conversation, a recent roundtable event we hosted in collaboration with COGO illuminated a pivotal trend: delegates from across some of the UK's ...