Delivering next generation retail tech
Red Badger is partnering with SCAYLE, the modern headless commerce technology that enables brands and retailers to achieve their D2C goals with flexible, internationally scalable features designed for B2C.

We are delighted to be partnering with SCAYLE and working together to shape the future of digital commerce. SCAYLE allows our clients to accelerate time to market with a head-less architecture and we are excited about what can be achieved together.
The Future of Retail Technology
Championing Scalable, Flexible eCommerce Technology in Retail
SCAYLE embodies future-proof, flexible and reliably scalable eCommerce technology: Headless architecture facilitates the development of modern front-ends independent of back-end processes. The modular, composable setup allows for continuous innovation and customization. And a cloud-native infrastructure scales reliably even at peak times.
SCAYLE's API-first approach allows brands to flexibly integrate features that perfectly fit their individual use case. SCAYLE provides extensive out-of-the-box functionalities that can be used immediately by demand: PIM, OMS, shop management, white-label checkout, outbound and inbound marketplace functionalities, as well as a boilerplate for quickly and easily developing unique front ends. All functions are designed for high growth B2C retail.
Business Services based on best practices
In addition to cutting-edge retail technology, SCAYLE offers its customers additional business services and support in operations and marketing.
Existing structures for international logistics, localised customer service, as well as professional shop and marketplace management enable a fast and scalable entry into new markets. SCAYLE's digital marketing experts support creating and implementing data-driven strategies for continuous growth. All services are based on years of retail experience and the continuous exchange with customers and partners.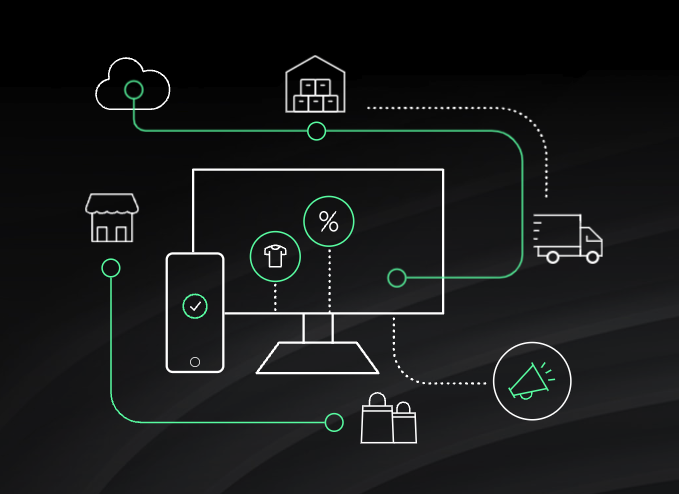 ''The most critical metric is how long it takes for an innovative idea to reach a customer. If it takes months, how can you compete with an organisation that delivers in days?'
'
Adrian Cockcroft
VP of Cloud Architecture Strategy at Amazon Web Services
Headless eCommerce: Internationalisation done right
SCAYLE is the B2B unit of ABOUT YOU, one of Europe's fastest-growing e-com retailers and its technological foundation.
Thus, SCAYLE incorporates a deep-rooted in-house fashion and lifestyle experience and has direct access to international best practices in all areas. But SCAYLE is more: a full-fledged partner for B2C brands and retailers – with a growing network of renowned brands of different industries. This way, synergies can be effectively leveraged for mutual benefits. A regular exchange of experience with customers leads to further development and expansion of functions and services.
On the 23rd of May, 2023, we were privileged to be spotlighted by the Rust Foundation following our recent Silver Membership. Our Co-Founder and Chief Scientist, Stuart Harris, ...
Are you attending the LeadDev Conference and looking for an opportunity to network and explore innovative solutions to improve your technical leadership skills? Look no further ...
​​London, United Kingdom [23rd May 2023] Red Badger, a leading digital product consultancy, is proud to announce it has become the latest member of the Rust Foundation. The Rust ...