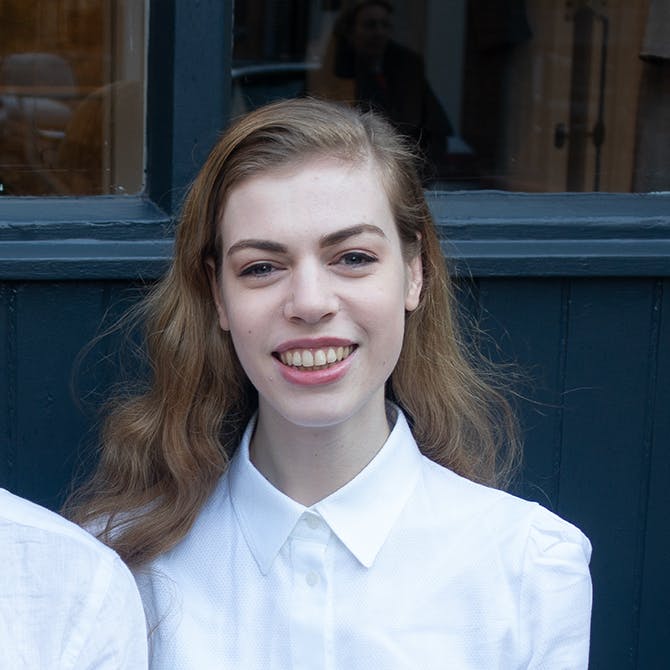 Holly Hensler
Business Development and Campaign Analyst
Marketing
I would like to describe myself as someone who gets enthusiastically excited at anything remotely intriguing. In loving maths, art, philosophy, behaviour and decision making, I've dipped my toe in many things from costume design to trading to architecture to entrepreneurship, before finding my fit in innovation and digital transformation where all of it incredibly comes together. Here you can find me ideating in a workshop, nerding out on data analysis, or strategising how best to nurture our clients, and outside of work you can find me in a cafe writing a dystopian sci-fi novel.
Signature skills
Data analysis, spreadsheets, business development strategy, research, wild ideas, statement earrings, eating biscuits (with a cup of tea of course)
The thing that changed me
Reading the Da Vinci Code introduced me to the concept of the Golden Ratio, cryptography and art history all in one. It ignited an obsession with the Golden Ratio that has led me on an enlightening journey of writing theses, talking to fascinating people, and somehow becoming Google's favourite result for 'koinophilia'...
---
See Everyone
See Marketing team