Badger Events
Join Red Badger and friends for deep dives, discussions, great conversations, and round tables exploring the future of digital product, design thinking, skills sharing and next-generation technology!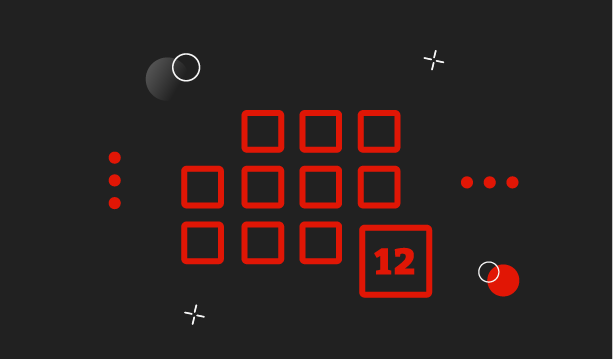 Upcoming Events
Digital Product Leadership in Enterprises
Breakfast for blue chip leaders grappling with impact creation across customer, digital and product in large organisations.
September 26, 2023 8:30 AM
Red Badger's Olga Loyev speaking at AWS Cloud Women x Monzo
Join us for an exciting #AWSCloudWomen event in partnership with Monzo, where we will delve into the dynamic challenges of the technology industry.
September 27, 2023 5:00 PM
Exclusive Media Dinner at Bob Bob Ricard City
Explore new digital engagement, and the role of AI in media. Discover the technological advances in digital product development embraced by progressive media companies.
October 4, 2023 6:30 PM
Exclusive Breakfast Event: Sustainability at Scale
Connect with industry peers and leaders driving progressive, customer-first innovations across their large, complicated environments. More details soon, we hope you can join us!
October 24, 2023 8:30 AM
How to Adopt a Rust-Centric Approach
For our third Rust in the Enterprise session we'll deep dive the key areas enterprises care about, and how a Rust-centric approach addresses them all. Our partners OpenUK and the Rust Foundation will unpack their hot of the press findings from industry wide research
October 26, 2023 6:30 PM
Building Sustainable Digital Products
Discover the art of crafting and building digital products, employing both sustainable UX and software development approaches, alongside special guests.
November 16, 2023 6:30 PM
Previous Events
Red Badger believes that innovation and collaboration are at the heart of digital transformation, and this belief is reflected in the diverse range of events we've hosted.
For enterprises to thrive in today's competitive landscape, they must embrace modern technologies and ways of working. More efficient. More sustainable. More impactful.
Blue chips that adopt a forward-thinking approach are leading the way, leveraging their vast resources and market reach.
We are committed to building communities that explore and debate the latest trends and challenges in technology, sustainability, and social empowerment.
Our previous events, hosted both in-person and virtually at our London offices, have brought together industry experts, thought leaders, and innovators. From deep dives into Rust's future in enterprise applications to discussions on clean coding and customer loyalty, we've created a platform for insightful and valuable exchanges.
We celebrate the pioneering spirit that drives transformation and recognise that the journey towards excellence is filled with unique challenges and opportunities.
Whether it's a workshop on AI for customer innovation or a debate on the future of loyalty, our events are designed to inspire, educate, and occasionally delight. Join us as we continue to explore and shape the future of digital products in large companies, always with an eye towards excellence and innovation.
Register for future events
AI: Better code for Better Digital Experience
Discover the art of crafting and building digital products, employing both sustainable UX and software development approaches, alongside special guests.
September 20, 2023 6:30 PM
Red Badger's Stu Harris to speak at WASMCON
Join Stu as he dives deep into the exciting realm of Rust and its role in the future of web assembly with valuable insights, innovative solutions, and a glimpse into what's next...
September 6, 2023 11:00 AM
React Native x Rust London - Why the future is Rust
Red Badger's Viktor Charypar, shares why Rust is the future for Enterprise, large global or blue-chip organisations, and its advantages over React Native at a recent collaborative community Meetup event.
August 23, 2023 6:30 PM
Rust in the Enterprise - Debate & Workshop
Discover why Rust is the go to choice of big tech companies for new development and how enterprises can benefit from its safety, cost and performance advantages
July 20, 2023 6:00 PM
LeadDev conference after-party in partnership with Split
Join Split and Red Badger at the LeadDev afterparty meetup not to be missed. Mix and mingle with engineers and engineering managers developing flagship digital products
June 27, 2023 7:30 PM
AI for customer innovation Breakfast @The Ivy
Discover how todays leaders in digital product and service innovation are harnessing new AI capabilities at speed to generate new value across their customer interactions
June 27, 2023 8:30 AM
Commercial Director, John Godfrey @FINOS Open House Meeting
Deep Dives & Discussions: Open Source Readiness, Open Regtech, Interoperability, FDC3, Supply Chain Security, Emerging Tech, FINOS Member Training & Benefits
June 14, 2023 9:00 AM
Money 20/20 Europe in Amsterdam
Connect with the industry's boldest and brightest new voices. Delve into the challenges of right now and shape what comes next for the money ecosystem in Europe and beyond.
June 6, 2023 9:00 AM
The Journey Towards Sustainable Fashion
We hosted a breakfast event at London's The Ivy, with industry experts from major brands over breakfast for the latest insights in cutting-edge approaches to sustainability in fashion today. Explore how the fashion industry is meeting the sustainability challenge whilst satisfying customers and their bottom line.
May 18, 2023 8:30 AM
BIMA Strategy Peer Network Roundtable
Claire Murray, Product Director at Red Badger is invited along to a private roundtable event at British Interactive Media Association to share the story of our 3 years in partnership with Nando's: Fast-casual dining meets lean, scalable software. This event was for BIMA Members only.
May 11, 2023 10:00 AM
Can a clean codebase cut enterprise costs and carbon?
We were joined by a peer group of CIOs, CTOs and blue chip technology leaders to explore the role of clean coding in driving sustainable growth. We discussed how to optimise enterprise architecture and programming language choices to reduce costs and emissions.
April 27, 2023 6:30 PM
Tech Gateway's Big Boost Mondays
Red Badger hosted the recent Tech Gateway's Big Boost Mondays event, to showcase the Mission Beyond initiative - a social enterprise aimed at empowering social change via technology and collaboration, tackling global challenges like digital literacy, health, and sustainability for a more equitable future.
April 24, 2023 6:30 PM
Strategies for delivering seamless customer experiences
Join industry experts from Sweaty Betty, Avon, Red Badger and Adyen to learn how to deliver personalised omni-channel experiences.
March 29, 2023 11:30 PM
Rust in the Enterpise
Follow up our keynote with a hands-on code deep dive. Explore ways to engage your CTO, and help engineering leads and enterprise architects to adopt it
February 18, 2023 11:00 AM
Speaker session at Rust Nation 23
Our very own Stu Harris kicked off Day 2 as a speaker alongside some of the Rust community's best experts, contributors, and educators from around the world.
February 17, 2023 9:00 AM
Product Impact with Split
Kicking off 2023 with an entertaining look at Compliance Vs Continuous Discovery, Feature Flags and the ongoing success behind Nando's digital ordering system.
January 26, 2023 4:30 PM
Is the future of loyalty point-less?
Our panel of loyalty experts from leading brands debate whether the future of loyalty is point-less or points-based.
July 6, 2022 4:00 PM
You Make It: An Intro to Code
A team of Badgers who have worked with Nando's, Sky and the BBC helped empower young unemployed women.
May 25, 2022 6:00 PM
We Love NATS
Our special guests discuss the next generation of cloud connectivity, focusing on the evolution of NATS.
April 20, 2022 6:00 PM
We Love WebAssembly
The future of cloud-native platforms and why WebAssembly is the key to unlock a world of potential.
March 2, 2022 6:00 PM
The Future of Customer Loyalty
Helping you roadmap your future loyalty strategy to ride the tidal wave of Gen Z and their demands.
February 10, 2022 6:00 PM
Subscribe to
Badger Updates

Be the first to hear about all of our upcoming events and get first access to new content, latest news and insights.