What we do for our clients
We build digital products, platforms and capabilities for blue chips
We work with you to craft the digital products that get results, build digital platforms to optimise and scale those products and develop the knowledge and expertise to harness future digital capabilities.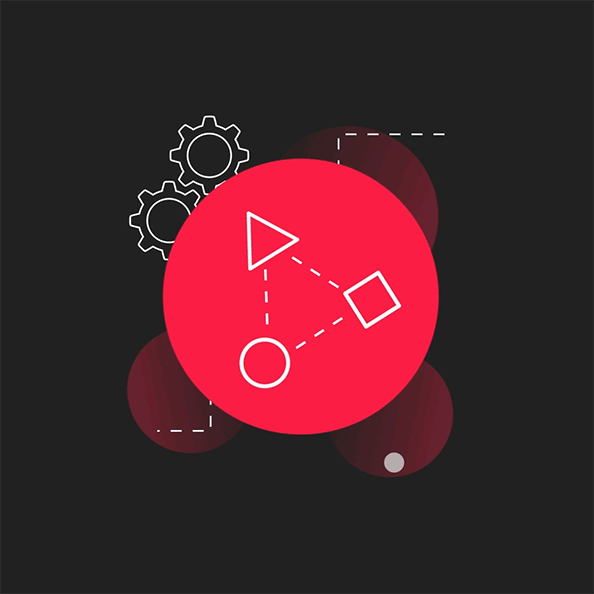 When it's urgent, and you have to get it right the first time, our product and engineering experts work together to get you closer to your customers, align your business to critical customer outcomes, accelerate delivery and create exceptional digital experiences.
Validate your digital product vision
Our product experts work with you to discover the best path forward, build consensus across the business and serve as your champion in driving alignment, crafting the product itself and showcasing value every step of the way.
Deliver lasting business impact
Our product leaders bring decades of enterprise experience in breaking down barriers to progress. We forge alignment upstream and downstream to bring untapped value to customers and stakeholders and implement workflows that accelerate time to impact.
Create desirable products
Red Badger product teams get to know your business, understand your proposition and continuously learn about your customers' needs and demands to ensure you're always doing the right thing. Get desirable products into the hands of your customers faster.
Build a modern Digital Platform
Creating a digital product business not only requires shifting the organisation's mindset, it requires a platform on which to deliver products reliably, safely and consistently. Our deep technical expertise will help you evaluate your landscape, architect a secure and reliable future platform and develop a continuous delivery environment to supercharge your customer and business delivery.
Streamline digital architecture
Red Badger's cloud engineering and deep product knowledge give you the tools and experience needed to unravel complexity and devise a modern, elegant architecture primed to deliver digital products at scale and compelling developer experiences.
Construct a future technology roadmap
Our platform teams are experts in building flexible and modular platforms which make it easy to capitalise on new developments as they happen and quickly swap out tools that don't add value. De-risk your technical decisions and develop a bold, progressive strategy.
Forge continuous delivery pipelines
Red Badger's continuous delivery squads enable industry-leading developer experiences with cloud native platforms that make it easy to deploy new features and updates. Keep everyone focused on maximising value to customers and move at breakneck speed.
Build a Digital Product Capability
Red Badger delivers enduring business change in blue chips. We support clients to embed a digital product mindset and create a sustainable product culture. Our deep product and technical expertise combined with decades of experience give our clients the tools to build desirable products for years to come.
Establish a digital product culture

Our teams work collaboratively with you to not only spearhead product development, but upskill and educate the wider business on the value of a product approach and help cement new ways of working that give you the keys to drive lasting success.
Empower digital squads and tribes
Red Badger has implemented a digital product culture at hundreds of globally recognised brands. Work with us to seed multiple new cross-functional squads with experts, maintain productivity and build your own digital product culture primed to operate independently.
Create and scale new digital expertise
Our product experts know what it takes to execute at pace and scale. Leverage our expertise to empower your product leaders and engineers to simplify approaches and develop a culture of agile, collaborative cross-functional teams centred on customer value.